Netflix: Tora! Tora! Tora!
It's Brooks Hatlen from Shawshank! Right here he's asking this other navy dude if he wants to borrow a book about getting out tough stains.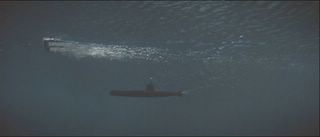 Special effects by Billy.
"Dear, something's been weighing on my mind. Maybe next time we should get a wider car."
Admiral Yamamoto, prognosticator.
From the movie, we figured out what was happening in time to ameliorate the attack on Pearl Harbor - IF they had had cellphones. There were innumerable military brass out riding horses or walking dogs when they should have been reading decoded Japanese military transmissions.
Labels: netflix